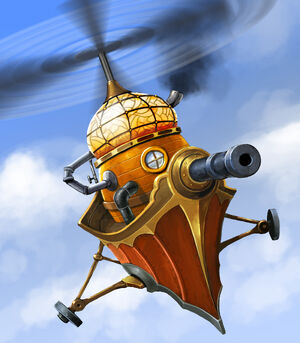 Dexeter and Schmolkho were working together on the fantastic dwarf inventions. Unfortunately they`ve split up during working on new concept of flying machines. Dwarf lords voted for Dexeters idea of Zeppelin and so Schmolkhos invention was not used. Offended he left with his companions and no one ever heard of them.
This is still not the end, the history will prove ME to be correct. Long time after his slow and awkward Zepelins will be forgotten, my gyrocopters will cruise the skies of Emporea.
Shmolkha, Dwarven master builder
Community content is available under
CC-BY-SA
unless otherwise noted.